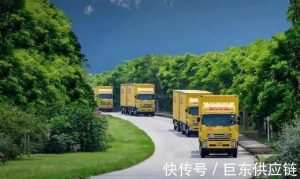 With much of Southeast Asia locked down and air and sea transport restricted, cross-border road freight demand in Southeast Asia is surging, while e-commerce sales are booming.
According to DHL Global Forwarding, road logistics is fast becoming a reliable alternative to air and sea freight affected by the outbreak.
"Road freight is now playing a more important role in Asia's international long distance transportation solutions as it provides an economically efficient and sustainable option," said Thomas Tieber, CEO of DHL Southeast Asia.
Indeed, the company has been a strong supporter of the region's road freight potential. In December, the company noted that trucking companies had begun to shift more to overland intermodal transportation, including long-haul trucking to Europe, rather than just intra-Asian transportation.
Ceva and DSV Panalpina are also quick to recommend Silk Road freight to supplement the rapidly growing china-Europe rail traffic, and even a local company in Malaysia has deployed trucks along the route as they grow tired of the delays and capacity shortages plaguing container shipping.
DHL believes that the economic recovery in ASEAN countries will lead to a surge in demand for road logistics services, with an annual growth rate of 8 per cent until 2025.
"The growth of e-commerce consumer spending and B2B e-commerce, which is expected to grow 70 percent by 2027, is also driving demand for door-to-door logistics solutions," it added.
DHL also believes that the ASEAN Customs Transit System (ACTS) will enhance cross-border road freight. Launched last year, ACTS allows trucks to cross multiple ASEAN borders and offers a single guarantee of tariffs and taxes throughout. So far, 500 cars have been licensed to operate.
Kelvin Leung, CEO of DHL Asia Pacific, added: "This bodes well for ASEAN countries as they prepare to rebound strongly from the outbreak."
However, The lockdown in Southeast Asia due to the outbreak poses additional challenges, Says Kelvin Leung. "We are following the containment measures that each country has put in place, and sometimes those containment measures can affect daily operations," he said in an interview.
At the same time, DHL says a growing number of customers are also turning to road freight for short – and long-haul hauls to reduce carbon emissions.
Air transport from Jakarta to Bangkok via Singapore would not only cut carbon emissions in half, it said, but also save 35 per cent on costs compared with direct flights. Similarly, trucking from Singapore to China can reduce the carbon footprint by 83% compared with air freight.