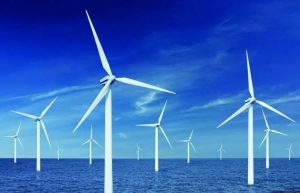 China is not only the world's largest producer of electricity, but also the world's largest producer of clean electricity. Not so-called clean electricity, refers to consumption through oxygen release carbon dioxide produced by the way of generating electricity, and utilization of hydropower, wind, solar, nuclear, geothermal energy and so on of the electric belong to clean energy, and fossil fuels such as coal and oil are need to consume oxygen release carbon dioxide to generate electricity, and too much carbon dioxide is considered to be polluting the atmosphere and cause global warming, So electricity from coal and oil is not clean electricity.
According to the concept of news "and other media reported on September 4, has built the world's largest clean power generation system in our country, said an official with the ecological environment, by the end of July, the national non-fossil energy installed capacity of 1.03 billion kilowatts, up 18.0% from a year earlier, accounts for the total installed capacity of (02) end of the year has more than 2.2 billion kilowatts of 45.5%, The world's largest clean power generation system has been established in China, and the trend is also in a state of rapid growth, so the scale of this system will continue to expand in the future.
What about 1.03 gigawatts of installed capacity? It is equivalent to the installed capacity of at least 45.7 Three Gorges DAMS. In fact, it is larger than the total installed capacity of any country in the world except China and the United States. The top five are China, the United States, India, Russia and Japan, but China accounts for nearly 30 percent of the world's electricity generation. So China's 1.03 gigawatts of installed clean electricity capacity is almost larger than India, Russia and Japan combined, and even compared with the US, it is about 85 per cent of its total installed power generation capacity.
Under the goal of reducing carbon emissions and achieving carbon neutrality, China is accelerating the process of clean and low-carbon power generation. A number of indicators such as hydropower, wind power, photovoltaic and nuclear power installed capacity under construction have been ranked first in the world for many years.
By the end of July this year, China's installed hydropower capacity reached 380 million kilowatts, up 4.9 percent year on year. China is already the world's largest hydropower country, but there are still several large hydropower stations under construction. The installed nuclear power capacity was 53.26 million kw, up 9.2% year on year and also in a state of rapid growth. Installed wind power capacity was 290 gw, up 34.4% year on year, which can be said to be rapid growth; The installed solar power capacity was about 270 million kW, up 23.6% year on year, and the growth rate was also quite fast. The installed capacity of biomass power generation is 34.09 million kW, up 31.2% year on year, with rapid growth but relatively small capacity, so there is room for further development. In contrast, the proportion of installed thermal power capacity in the total installed capacity is decreasing, but the installed capacity is still more than 60%.
According to the national energy bureau relevant responsible person, the future will quicken the steps of reducing coal in the energy production in China, the control of coal project, at the same time to speed up the development of wind power, solar power, nuclear power, non-fossil energy sources such as geothermal power, increase green low carbon energy supply of share, make our country agriculture is clean electricity.