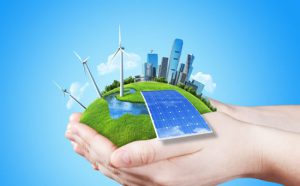 China will release more than 200 million tons of advanced coal production capacity to cope with the current energy shortage. According to the State Administration of Mine Safety, the 153 coal mines currently eligible for supply guarantees can add about 220 million tons of production capacity per year.
In Shanxi Jineng Holding Group Tashan Coal Mine, an important thermal coal production base in China, busy underground mining and transportation scenes are displayed on the big screen of the ground dispatch command center in real time through 5G signals.
A kilometer away from the loading point, 10,000 tons of trains loaded with cleaned coal, turn to the port. After undertaking the supply guarantee task of 20.3 million tons, Jineng Holding Group has accelerated coal production and dispatching. In the first eight days of October, it has shipped 4.4 million tons of coal, up 8.1 percent year-on-year.
Since the beginning of this year, energy prices have risen sharply in the international market, and domestic supply and demand for electricity and coal remain tight. Data from the National Energy Administration showed that electricity consumption in The january-August period increased by 13.8% year-on-year.
In late September, many places in China experienced power rationing, shutdown and production suspension, and several major energy provinces issued notices to ensure coal supply and increase production.
Shanxi, Inner Mongolia and Shaanxi respectively signed long-term coal supply guarantee contracts with more than 10 provinces in the fourth quarter, totaling about 145 million tons. As the top three provinces in raw coal production in China in 2020, their combined output of raw coal exceeded 2.7 billion tons, accounting for 71% of the country's total output.
The promotion of the action of ensuring supply directly drives the increase of coal production. On Oct. 6, Shanxi issued a notice to start production of coal mines with a planned increase in production capacity, with a net increase of 55.3 million tons per year.
A day later, the Inner Mongolia Energy Bureau announced that 72 coal mines in the region, which have been listed as having nuclear potential, would add about 98 million tons of new production capacity per year. The latest data shows that Inner Mongolia has approved three coal mine capacity increases of 138 million tons per year.
According to Yu Bing, deputy director of the National Energy Administration, daily coal output has stabilized at more than 11.2 million tons, 800,000 tons more than before the National Day holiday and a new high since February.
Jia Kang, head of the China New Supply-side Economics Research Institute, said the current increase in energy supply will help accelerate the release of high-quality coal production capacity, rather than a short-term move to restore backward production capacity, let alone curb China's long-term plan to save energy and reduce emissions.
"This is also an important measure to ensure the safe and stable operation of energy and electricity and ensure the bottom line of people's energy consumption." Jia kang said.
In fact, over the past decade, China has achieved remarkable results in energy conservation and emission reduction. Data from the Ministry of Ecology and Environment showed that in 2018, China fulfilled ahead of schedule its 2020 carbon emission reduction pledge of 40-45 percent from 2005 levels.
In the 14th Five-Year Plan, China has pointed out that it will greatly increase the scale of wind and photovoltaic power generation, develop offshore wind power in an orderly manner, build a number of clean energy bases with multiple complementary energies, and raise the proportion of non-fossil energy to about 20%.