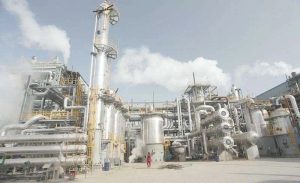 China's daily coal output has continued to increase, hitting a new high in recent years, and coal storage in power plants has been improved to close to the level of the same period last year. At present, the coal market supply and demand situation improved significantly, power supply and demand situation is generally stable.
With the rapid recovery of the global economy, the demand for energy rebound rapidly, but the supply of energy for a variety of reasons and difficult to keep up. This year is marked by a double La Nina. Normally, there is a 60 percent chance of a cold winter, but when there is a double La Nina, the chances of a cold winter are much higher and extreme weather is more frequent. Coal, oil and natural gas have always been known as the "three fires" in winter, and this year is unusually cold winter, coal demand may be more vigorous, superimposed heating load increased, power plant daily consumption picked up. With limited supply growth, coal supply and demand will remain tightly balanced during the winter, supporting the market for the second half of the winter, from December to early January.
In terms of demand, October is the traditional off-season, with seasonal decline in demand and passive hoarding of power plants. Enter November, heating season arrival, peak season demand can be expected. In addition, hydropower enters the dry season in winter, and hydropower loss is partially supplemented by thermal power. It is expected that thermal coal demand will still be higher than the seasonal period. Although in the off-season of coal use, the work of increasing production and ensuring supply has been vigorously promoted, the coal supply for electric power continues to remain high, and the inventory of power plants has been improved. However, we should also be aware that, excluding coal in transit, coal storage in most power plants along the coastal and river has not reached a high level. Taking power plants in Jiangsu province as an example, according to the current daily consumption level, power plants can save coal for up to 10.6 days, which is in a safe position. However, in the event of extreme cold, when daily consumption soars, the number of days available for coal storage falls below 10 days. Another example is a power plant in Zhejiang province, which normally consumes 130,000-150,000 tons per day, but this summer and last winter, daily consumption jumped to 200,000 tons. Once power plants' daily consumption spikes again this winter, the number of days available to store coal will fall sharply.
In the last two months of this year, China's macro economy is expected to maintain a steady recovery, with industrial enterprises producing at full capacity and sprinting toward the target for the year. All regions and departments have strengthened cross-cyclical adjustment, worked hard to keep the economy operating within a proper range, and kept the economy stable and sound. In winter, hydropower, wind power and photovoltaic power generation output will also be limited, and the replacement role of renewable energy for coal will be weakened. It is expected that China's energy demand and electricity generation and consumption will maintain rapid growth, which will form a support for coal demand, thermal coal demand will be relatively strong.