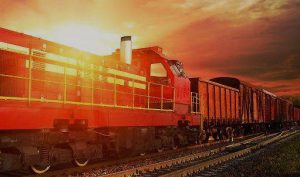 From 1st to 20th Nnov dealer network shopping rush hour, China railway group co., LTD. Will actively adapt to the electricity business logistics, small batch, fast delivery, high value-added market demand, their various capacity resources, take the initiative to expand high-speed rail express, cold chain transport of goods, express trains and other special services, for the masses to provide more quality and efficient railway express services.
Electricity this year golden week, the railway department will make full use of high speed rail express passenger on the bullet train tank, reserved ticket cars and baggage, passengers on the sd bus high-speed confirm goods train, railway express trains, more accurate delivery capacity, average daily arrangement of high-speed passenger trains, 1135 columns, used car spare space and high-speed express deposit ark express mail.
To adapt to the characteristics of fresh food, railway departments have taken the initiative to expand the scope of cold chain transport services, greatly increasing the number of places of shipment, coverage and types of goods. Actively serve the health industry and provide more accurate medical and health cold chain transportation services; Make full use of railway express cargo trains to provide "warehouse to warehouse" bulk transportation services for express logistics enterprises and household appliances, daily chemicals, food and other production enterprises; To strengthen cooperation with express delivery and logistics enterprises such as Post, SF Express and JD.com, and vigorously develop inter-city bulk express transport services.
To ensure the prevention and control of the epidemic and the safety of transportation environment, railway authorities have strictly implemented the requirements of "inspection of goods received, real-name registration and in-flight security check" for goods transported by emU trains and baggage cars. General goods are packed in high-speed rail packs, special packing boxes and other ways, while cold chain goods are packed in specially designed cold chain boxes, so as not to pollute seats and affect passengers' ride.