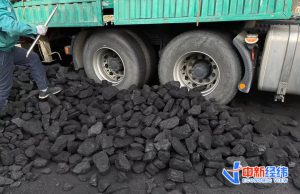 Coal prices continue to hit high so that once silent "coal crazy" again. Various departments have moved to promote coal prices to return to the fundamentals, Inner Mongolia, Shanxi and other places have also sounded the call of coal supply, the continuous rise of coal prices may usher in a turning point in the near future.
Keeping supply and price stable in multiple regions to curb "Crazy Coal"
In August, coal prices picked up again. As of October 20, coke main contract nearly three months tired up 45.50%; Coking coal rose 63.14%; Thermal coal soared by 109.42% and broke the 1,000 yuan mark in early September. Since then, it has hit a record high and approached 2,000 yuan on October 19.
On spot prices, data from the National Bureau of Statistics showed that on September 24, the comprehensive transaction prices of 5500 kcal, 5000 kcal and 4500 kcal thermal coal in Qinhuangdao Port rose 194 yuan, 182 yuan and 151 yuan respectively on August 27.
Inner Mongolia, Shaanxi and Shanxi, China's main coal producing regions, have recently issued notices to ensure coal supply and increase production. For example, The Inner Mongolia Autonomous Region has made every effort to promote the nuclear increase and release of coal production capacity. It has approved 89 coal mines with increased production capacity of 138 million tons annually. At the same time, we encouraged 63 coal mines on the list of coal mines guaranteed by the State to sign additional mid-to-long term contracts in the fourth quarter, and assigned the task of sourcing 53 million tons of coal in 18 provinces, autonomous regions and municipalities directly under the central government to 29 key coal producers.
The market supervision administration of shaanxi province to standardize the behavior of coal enterprise price policy reminder letter ", points out that coal producers began to "restrain coal price one hundred action" of yulin city, further regulate the behavior of the coal market price, strike hard coal enterprise sales prices rose too fast or too high, colluding or bid up the price of illegal behavior.
On October 18, Zhang Xiaoguang, secretary of the Party Committee and Director of Shaanxi Provincial Development and Reform Commission, held a special meeting on energy supply protection, stressing that to ensure a reasonable level of coal inventory, resolutely put an end to the shutdown of power generation enterprises short of coal; We will continue to release effective coal production capacity.
Shanxi and Hebei, Shandong, Jiangsu, Zhejiang, Tianjin and other 14 provinces and municipalities signed the fourth quarter of long-term coal supply contracts to ensure energy supply…
Government and enterprise linkage to ease "Coal rush"
Zhongxin Jingwei noted that in order to alleviate the "coal rush", the policy level has taken a series of measures, enterprises have responded.
An executive meeting of The State Council on Oct 8 required major coal-producing provinces and major coal enterprises to increase production and supply as required. An executive meeting of The State Council, held on Oct 20, stressed the need to ensure winter heating in northern regions, especially northeast China. We will do our best to ensure the production and transportation of coal for heating. We will crack down on speculation in the coal market according to law.
On the evening of October 19, the National Development and Reform Commission (NDRC) launched a "combination" of measures to intervene in coal prices according to law. To organize and hold symposiums on ensuring supply and price stabilization for key coal, electricity, oil, gas and transportation enterprises; The investigation in Zhengzhou Commodity Exchange emphasizes strengthening supervision according to law and severely investigating and punishing malicious speculation of thermal coal futures by capital.
October 20, the National Development and Reform Commission, the group went to hebei qinhuangdao port coal price guarantee for steady work, caofeidian port supervision, resolutely curb, in accordance with the regulation of hoarding hype, ensure this winter spring energy security and stability of power supply, and in henan coal reservoir with trading center hebi park research, emphasizes to crack down on coal spot market prices, disturb the order of market economy.
On the same day, the CSRC stressed that it will guide exchanges to take a number of measures such as raising the standard of handling fees, tightening trading limits, and expanding the scope of deliverables to resolutely curb excessive speculation and put an end to malicious speculation by capital.
Enterprises, for example, the National Energy Group held a special meeting on supply protection on October 21 and proposed that the coal industry should ensure orderly production increase and high yield of self-produced coal in the fourth quarter. Mines that meet the requirements for production should arrange production according to a quarter of the annual capacity, while those that do not meet the requirements should be organized according to the maximization.
At the same time, the National Energy Group Coal Management Company, China Coal Group, Jineng Holding Group, Inner Mongolia Yitai Group promised to stabilize the price of supply: around the Bohai Sea port water calorific value of 5500 kcal thermal coal closing price in 1800 yuan/ton below; The closing price of 5000 kcal thermal coal is less than 1500 yuan/ton; The closing price of 4500 kcal thermal coal is less than 1200 yuan/ton; The price of high calorie thermal coal other than those mentioned above shall not exceed 2,000 yuan/ton.
Can coal prices hold down?
With a series of measures to ensure stable prices, coal prices will be out of a round of adjustment? At present, reflected in the futures disk, October 19 day and night disk, coking coal, coke, thermal coal have dropped limit; October 20 -21, coal "three brothers" still extended limit.
Chen Li, chief economist and director of research institute of Chuancai Securities, told Zhongxin Jingwei that the current market reaction is relatively positive. The linkage between coal price and power price is the focus of the current market. From the comparison of coal price and power generation cost, there has been an inverted price of electricity. Therefore, while liberalizing the power price mechanism, how to further stabilize the supply and price of coal is a top priority.
Ruida futures analysis, regulatory level of the relevant policies on the short-term impact of the coal market will continue. The current thermal coal winter consumption season has begun, coal prices have certain support. From the output of the fourth quarter in recent years, coal output has increased, and under the background of increasing efforts to guarantee supply at present, coal output in the fourth quarter of this year may also significantly increase, coal prices will return to the normal range of fluctuations.
The China Coal Transport and Marketing Association expects that coal supply will maintain growth in the later stage as coal production capacity in major producing areas is released at a faster pace, while coal demand growth will slow down, and the supply and demand situation in the coal market will gradually improve. It is reported that from October 1 to 13, the association monitored the average daily coal output of coal enterprises increased by 4.5% compared with September, and the effect of increasing coal production and supply gradually appeared.
CCB futures reminds in the research report, the regulatory level of news reflects the state for the thermal coal supply stability of the clear attitude, strength is large, thermal coal fundamentals are expected to improve, coking coal, coke, thermal coal futures plate prices face the risk of rapid decline.