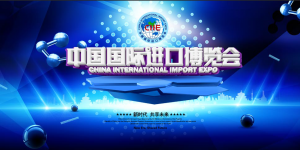 According to the latest data released by the General Administration of Customs, The total value of China's trade in goods in the first three quarters was 28.33 trillion yuan, up 22.7% over the same period last year. China's import and export volume has registered positive year-on-year growth for five consecutive quarters. China has not only maintained its position as the largest country in trade in goods, but also further consolidated the foundation for steady and qualitative growth of its foreign trade volume, which has become an important support for long-term growth of the Chinese economy. This string of data also quantifies China's capacity for effective economic governance.
On the one hand, China's continuous construction of cooperative and inclusive partnerships has created a favorable external environment for the development of foreign trade. The COVID-19 pandemic has exacerbated the risk of anti-globalization, leading many countries to re-examine industrial safety and build "self-sufficient" supply chains under the pretext of ensuring "supply chain security". As a beneficiary of reform and opening-up, China has always adhered to globalization and multilateralism and firmly believed that foreign trade is an important way to optimize the allocation of factors of production. To this end, even during the worst period of the epidemic, China attached great importance to building global partnerships, continued to strengthen cooperation with asean and other traditional trading partners, and took the initiative to lead regional cooperation. In the first three quarters of this year, China's import and export to ASEAN reached 4.08 trillion yuan, up 21.1 percent. During the same period, imports and exports to the EU, the US, Japan and the ROK were 3.88 trillion yuan, 3.52 trillion yuan, 1.78 trillion yuan and 1.7 trillion yuan respectively. Imports and exports to countries along the Belt and Road and RCEP trading partners all maintained growth. In particular, on September 16, The Ministry of Commerce of China submitted a written letter to the depositor of the Comprehensive and Progressive Trans-Pacific Partnership (CPTPP), which not only injected new vitality into regional economic and trade cooperation at a low ebb, but also strengthened the resilience of China's sustained and stable development of foreign trade.
On the other hand, the constant improvement and optimization of domestic demand system has maintained the stability of global value chain and industrial chain. China's growth drivers are changing, with domestic demand playing a stronger role. In 2020, China's final consumption rate was close to 55%. Guided by the new pattern of dual-cycle development, China will stick to the strategic basis of expanding domestic demand, accelerate the development of a complete domestic demand system, integrate the strategy of expanding domestic demand with deepening supply-side structural reform, and create new demand through innovation-driven, high-quality supply. During the 14th Five-Year Plan period, MoFCOM will continue to improve the integrated regulation system of domestic and foreign trade, promote the convergence of domestic and foreign trade laws and regulations, regulatory systems, business qualifications, quality standards, inspection and quarantine, certification and accreditation, and promote the same line, same standard and same quality. We will reduce import tariffs and government-imposed costs, increase imports of quality consumer goods, advanced technology, important equipment, energy and resources, and diversify the sources of imports. We will improve export policies, improve the quality and mix of export goods, and steadily increase the added value of exports.
A series of policy measures have produced initial results. In the first three quarters of this year, China's export of intermediate goods grew by 29.2%, driving up exports by 13.2 percentage points and providing strong support for the smooth operation of the global industrial and supply chains. The semiconductor industry in the central and western regions accelerated development. In the first three quarters, the import of semiconductor manufacturing equipment reached 72.2 billion yuan, up 31.3%, accounting for 44.3% of the total import value of semiconductor manufacturing equipment in the same period, promoting the extension of the electronic equipment manufacturing industry chain in the central and western regions.
In November, the China International Import Expo will be held as scheduled to share China's market potential with other countries, especially developing countries, and further stabilize the global value chain and supply chain systems hit by COVID-19.