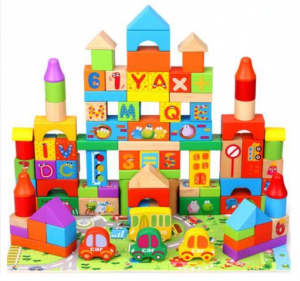 The main categories of overseas buyers include children's educational toys, outdoor riding toys, remote control toys, building blocks toys, stress relief toys, IP tide toys, etc., covering the age range of 0-6 months, 3-6 years old, 10-18 years old, 20-40 years old, etc.
Remote control, building block toys
Remote control and building block toys have always been hot sellers. After years of deep cultivation in the market, a number of experienced players of remote control and building block toys have emerged among overseas buyers.
Educational toys for babies and children
Low-age toys have always been in demand in the market. Since the epidemic in 2020, social anxiety has accumulated and anxiety about the future has accelerated the market demand for educational toys.
Building block Toys (science and technology pieces/wooden blocks/Street View/architecture/large particle blocks/wooden table/magnetic chips, etc.)