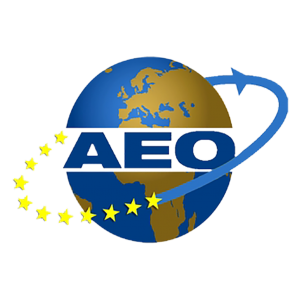 China customs and South Africa Customs recently signed a mutual recognition arrangement for certified business operators, according to a customs release.
An "Authorized Economic Operator" is an Authorized Economic Operator, often referred to as AEO. AEO system is a system advocated by the World Customs Organization, in which the customs certifies and recognizes enterprises with high law-abiding degree, credit status and safety level, and gives them convenience and preferential measures. By carrying out AEO mutual recognition cooperation, Chinese customs and customs AEO enterprises of countries (regions) that recognize each other can directly enjoy the customs clearance facilitation measures implemented by local customs for the goods exported to each other, thus reducing trade costs.
From January to October 2021, the total value of China-africa import and export reached us $207.067 billion, up 37.5% year on year. As the most economically developed country in Africa, South Africa is also an important participant in the Belt and Road Initiative. From January to October 2021, the total import and export volume between China and South Africa reached US $44.929 billion, up 56.6% year on year, accounting for 21.7% of the total trade volume between China and Africa, making China's largest trading partner in Africa.
Chinese customs and achieve mutual recognition, the customs in South Africa, the two countries AEO enterprise goods will be lower in the customs clearance documents audit rate, low inspection rate, priority to solve the problem of customs clearance, inspection, designated liaison communication very period priority rapid disposal of five types of mutual recognition of convenience measures, such as to a certain extent, reduce the cost of enterprise port, logistics and other trade We will vigorously promote safe and smooth trade between businesses of the two countries and create a more convenient business environment for the two countries to expand trade and investment.
So far, China has signed AEO mutual recognition arrangements (agreements) with 47 countries (regions) from 21 economies, including Singapore, South Korea and South Africa. The import and export volume of Chinese AEO enterprises to AEO countries (regions) with mutual recognition accounts for about 60% of their total import and export volume. ー step, China customs will be to build "area" countries, the regional comprehensive economic partnership agreement (RCEP) members, central and eastern European countries and important trade country customs as the key point, expanding AEO mutual recognition "friends", speed up the AEO mutual recognition of the consultation process, for the import and export enterprises in our country in the world for more convenient, help enterprise to develop high quality.