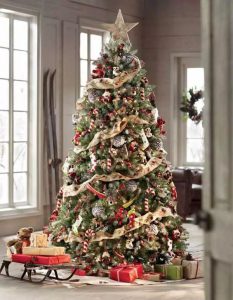 Congestion of cargo ships at ports, quadrupling of average container freight rates.?Christmas tree prices have skyrocketed in the United States ?
Christmas is still some way off, but the price of Christmas trees in the US is already soaring.? Some Christmas tree retailers in the US have raised prices by 20% to 25% to cope with soaring shipping costs, foreign media reported.? They warned that deliveries from overseas producers were being affected by congestion in distribution networks from Asia to Chicago yards in the US. ?
In addition, the ongoing heat wave and drought in many parts of the United States this year has had a devastating effect on many trees, threatening even the large number of Christmas trees planted in the Pacific Northwest and threatening to run out of some popular varieties this year.? American consumers facing a shortage of Christmas trees and soaring prices may have to buy artificial ones for the holidays. ?