China's manufacturing industry has been very developed and is a big exporter of clothing, shoes and hats. However, textile is an intensive industry whose development is influenced by many aspects, such as labor cost, raw material supply, land resources, environmental protection and sales market.
Early at the center of the global footwear in European countries such as Italy, Spain and Portugal, began to shift to the relatively low cost in the 60 s of Japan, Hong Kong, China and South Korea and other countries and regions, in the late 1980 s and early '90 s, and moved to land labor cost more cheaply, more rich industrial resources, investment environment more perfect coastal areas of China.
After entering WTO, China's shoe industry entered the golden age of development, shoe output and export grow ceaselessly, become world shoe center. Since 2011, the world economic recovery is slow, China's shoe industry began a difficult period of transformation and adjustment.
In recent years, although China's share of world shoe production has declined, it remains the world's largest shoe-producing country. In 2016, China produced 13.11 billion pairs of shoes, accounting for 57.0 percent of the world's total. In 2017, China produced 12.62 billion pairs of shoes.
Rising labor costs, raw materials and currency fluctuations have prompted shoe companies to relocate to southeast Asia in recent years. With the full launch of china-asean free trade area, the shoe industry in Vietnam, India, Pakistan and other places develops rapidly, which poses a great potential threat to China's shoe industry.
In recent years, China's shoe export situation is relatively severe. On the other hand, the European Union, the United States and other countries set higher tariff barriers to Chinese shoes, which makes the export competitiveness of shoes from southeast Asian countries lower.
According to the data, China's shoe exports reversed the downward trend in 2017, with both the quantity and the amount of exports increasing. The annual export volume reached 9.643 billion pairs, up by 3.77% over the previous year. Exports reached $45.66 billion, up 1.74% year on year.
Vietnam is China's biggest rival among southeast Asian nations. After the 2008 global financial crisis, Vietnam gradually diverted the global textile, clothing and footwear orders undertaken by China due to its labor cost, raw material price and other advantages, and even attracted some of China's high-quality footwear, textile and apparel enterprises' production capacity.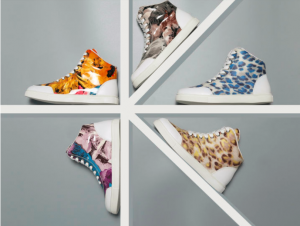 In 2016, Vietnam produced a total of 1.24 billion pairs of various kinds of shoes, of which exports accounted for about 1.1 billion pairs, with the export volume reaching 7.8 billion us dollars, ranking second in the world in terms of both quantity and amount of exports, second only to China, and far ahead of Indonesia (2.6 billion us dollars), which ranked third.
This shows, Vietnam's shoe production, export ability is in a rising stage. Some analysis points out that Vietnam's shoe industry, textile and garment industry, due to labor costs, enjoy preferential treatment in the international market and other advantages, there is still a lot of room for growth in the international market. This also means that China's shoe exports are facing increasing competition from Vietnam, and the latter's labor costs and other advantages will continue to be prominent in the future.